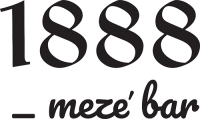 1888 meze-bar in Santorini is a celebration of Greek gastronomy.
The restaurant offers a "farm-to-table" concept, with shared dishes for the guests to savor the food, relish every bite, and create memories that may last for a lifetime.
We offer a "farm-to-table" concept
1888 was a traditional bar-restaurant (''kafenio'' in Greek) at Vasilika village in Lesvos island. The restaurant was well-known for its culinary identity.
Sustaining this family tradition and idea we are proud to revive the legendary 1888 meze-bar restaurant in Santorini.
Click below to visit the official 1888 Meze Bar web Site.
It's time to book your dream vacation!
Pamper yourself and your loved ones with the ultimate relaxation experience!